2016-now
Branded content
Events system
Graphic collateral
Wayfinding
Website development
Visit website
Engage. Connect. Evolve.
AME Roundup is the premier gathering place for thousands of geoscientists, prospectors, financiers, investors, suppliers, governments and Indigenous partners to engage, share knowledge, and stay at the forefront of the opportunities and challenges shaping our industry.
We provided a conference-based website that allows the organizers to easily add individual events to the conference schedule and display them seamlessly across the entirety of the site. We have also been responsible for evolving the conference's brand each year (since 2016), creating and printing a myriad of wayfinding materials, printed booklets, large hard walls, and other signage.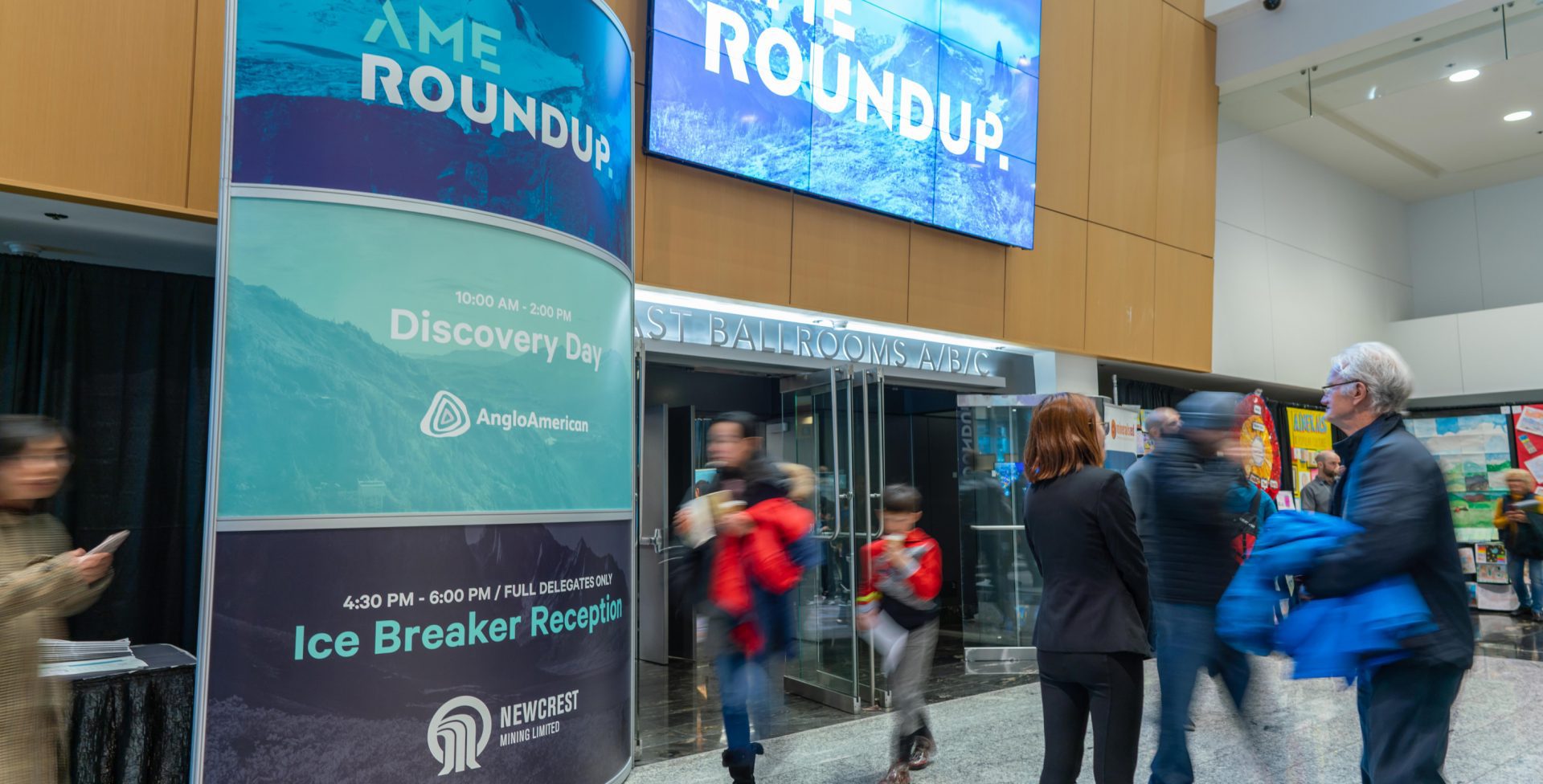 Tempor habitant turpis nunc tellus. Cursus lectus vitae proin mauris accumsan diam commodo ultrices tempor. Tellus nunc velit cras cursus dignissim et, vitae. Libero, laoreet dolor, ullamcorper lorem tempor. Ultrices adipiscing risus, in arcu in.
"Wade is an expert, skilled, talented and easy to work with always willing to incorporate new ideas and new concepts. The Association for Mineral Exploration (AME) contracted The West Harbour in 2016 to complete our new website & incorporate our new branding. We created a shared project sheet and he met with us in person over several months to get the planning, design, build, testing and launch complete. Wade is helpful, creative and practical and as a result we launched our new website on time. The organization continues to work with Wade on website refresh projects, updating and redesigning our conference website each year and he leads new and supports existing projects by working with our in-house events marketing staff to create artwork for ads, banners, fliers, signage and marketing collateral."
-Tracey Sexton, Association for Mineral Exploration